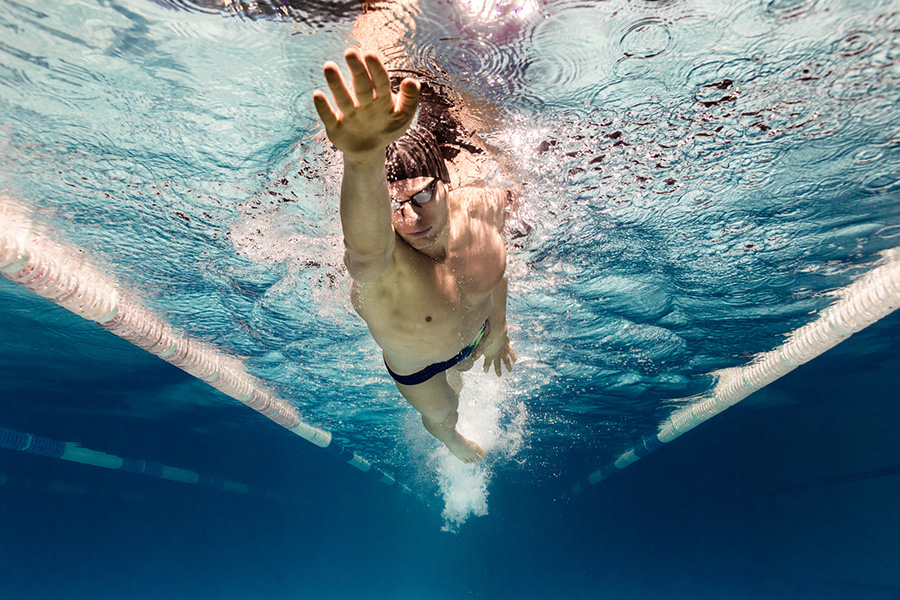 Sports massage helps to cut down on discomfort and pain caused by excessive physical activities and injuries, and beyond physical relaxation, this type of massage yields both psychological and physiological benefits. Originally designed to help athletes to recover from sports injuries, today's sports massage offers wonderful benefits for both activity enthusiasts and non-enthusiasts alike.Did you sustain an injury during your last swim meet or game? Are you riddled with stress from your full schedule bursting with games, school and training? A sports massage can help alleviate both physical and psychological stress and help you relax, while also helping athletic types maintain their physiques when training hard and competing in sports.Thai Massage Albuquerque Fun Fact: An athlete who receives a regular sports massage tends to be more active and flexible.

Whether it's swimming, running or weight lifting, the following benefits of a sports massage for athletes will undoubtedly come in handy for the more active of you out there.
Pain and Inflammation Reduction – Many athletes suffer from mild to chronic pain, and, as we all know, this can adversely affect his or her performance because the pain acts like a road block to body functionality. Studies we have looked at show that the application of massage promotes the production of mitochondria (an energy cell that helps in the repair of muscles and suppression of pain).
Injury Recovery Boost – When engaging in any kind of sport, an injury is simply inevitable at some point; though athletes expect injuries to occur, the agony and pain of recovery is sometimes unbearable. A 60-minute sports massage promotes a positive effect when experienced two hours after an injury or extensive training.
Blood Circulation Promotion – Increased and maintained blood circulation in the body is one of the many benefits of a sports massage, and a study we looked at showed that massage therapy can improve general blood flow while alleviating muscle soreness.
In addition to the above benefits, a sports-centric massage can:
Increase mobility and flexibility
Alleviate psychological tension
Improve sleep
Provide optimum relaxation
Healthwork Yoga and Massage Therapy offers the best way to escape from a stressful game or competition. We offer exceptional sports and other therapeutic massages, including deep tissue massage, that will address your specific needs.
Contact us today at (505) 235-8032 to discover why we're often cited as offering the massage therapy Albuquerque has been waiting for.